Since 2003, we've been selling  scales and balances through our websites waagen.lu (German) and balances.lu (French) to customers in the EU and in Switzerland. Read more…
In 2014, we've released 232key, a "virtual keyboard wedge" which enables users to easily transfer data from scales, balances, other measuring instruments and serial devices like bar code scanners into any application. It is the easiest way to integrate such devices into your workflow. Our blog contains a several detailed application examples. For further information,  please visit our product website 232key.com.
Simple Data Logger (SDL) was released in 2017. This application writes the weight received from a scale or balance into a CSV file. It can also be used with other instruments and supports connections through a COM port or over TCP (Ethernet, WiFi).
In June, 2020 we've released the beta version of 232key Pro. Just like 232key, this program receives data from a connected device and sends it to any application as simulated keystrokes. However, it allows you use your own scripts to manipulate the data in any way you want.
Several software tools are currently under development. Read more…
Coming in 2023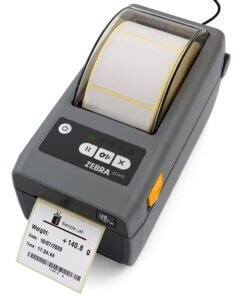 Touch screen indicators.
Zebra label printers.
New "Instrument Tester" software.
Data acquisition and visualization examples for scales and balances.
Many videos from our upgraded video studio.
History
Our company was founded in October 2002 by Ms Chia-Shing Tsai, a graduate of the University of Erlangen-Nuremberg. In 2009, we moved to our current larger premises.
Why Luxembourg?
We chose Luxembourg mainly because of its central location, excellent IT and logistics infrastructure and multilingual environment. Our office and warehouse is located in close proximity to the German border.