Click on the button below to install 232key Pro as an automatically updating ClickOnce application:
All files are digitally signed by Smartlux SARL.
Simple Data Logger requires .NET framework 4.7 or later.
Installation problems and solutions
Application is missing required files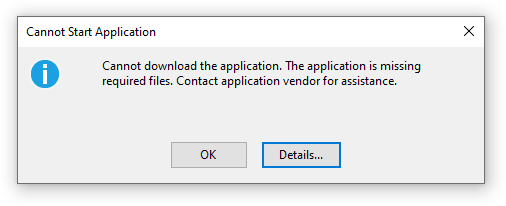 This error appears when using certain versions of Microsoft Edge to download and install the software. Please try using a different browser or click here to access the application file directly.
Your administrator has blocked this application because it potentially poses a security risk to your computer
To solve this issue, change the ClickOnce trust prompt behavior of your system by setting the Internet zone to "AuthenticodeRequired". You can use our free TrustPrompt tool to easily do this.